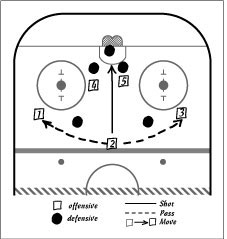 Before I begin for my valuable readers - sorry, just so busy. So please excuse this half-hearted piece.
_________
6 games - 18 goals, 9 on the powerplay.
1 of the ES goal just as the penalty expired
Yes, that is the early edition of the Vancouver Canucks 2006-2007 NHL club, which sit at 3-3.
Don't expect that trend to continue.
At the same time, it gives Oilers fans reason to believe it can improve in the standings (2-4) once the PP starts gelling and starts getting results.
Just some food for thought.